Braanker Logistics, for all your express (or regular) transport needs
Braanker Logistics is one of the most progressive companies in the field of road transport in the Netherlands today.
PLANNERS
Our planners are available day and night, every day of the week. They work with state-of-the-art ICT and Track and Trace systems to ensure that any chances of miscommunication are non-existent.
DRIVERS
Our drivers can be recognized not only by their smart-looking company uniforms, but above all their dedication and professional expertise. In addition to the necessary training and certificates all our drivers have obtained the following certificates:
ADR certificate (International Carriage of Dangerous Goods by Road)
SSC certificate (Security Checklist for Contractors)
HNR certificate (Sustainable driving)
VEHICLE VLEET
Braanker Logistics has a modern vehicle fleet of approximately 170 units, both towed and towing. Every transport unit in our vehicle fleet undergoes an extensive overhaul twice a year for thorough maintenance and inspection in accordance with the latest standards
DIVERSITY
We can transport every type of load imaginable under our own management using our own loading and unloading equipment, if necessary. Our vehicle fleet starts at a simple courier car and ends with a nine-axle truck.
We offer:
Courier and express services
Transport in open and covered vehicles
Refrigerated transport (also for frozen goods)
Container transport
Crane transport
Exceptional transport
DESTINATIONS
All our drivers have been trained to work in the Benelux countries and also far beyond.  Our trucks can be found daily in the Benelux countries, Germany, France, Italy, Spain, Portugal and the UK, but also in Aberdeen, Dublin, Istanbul, Gibraltar, Kirkenes, Klaipeda, Minsk and Valletta are regular destinations for Braanker Logistics.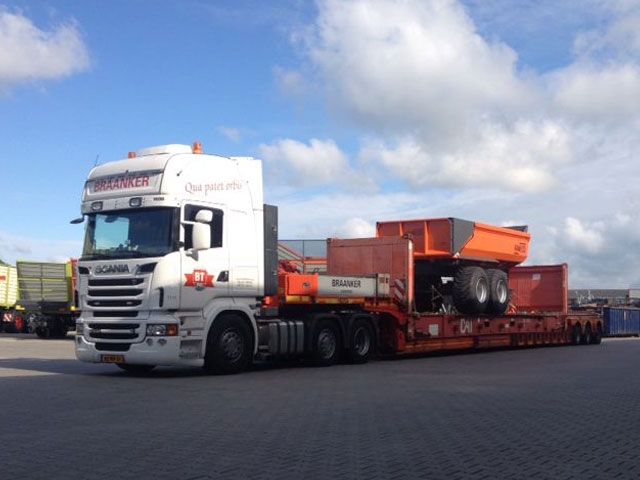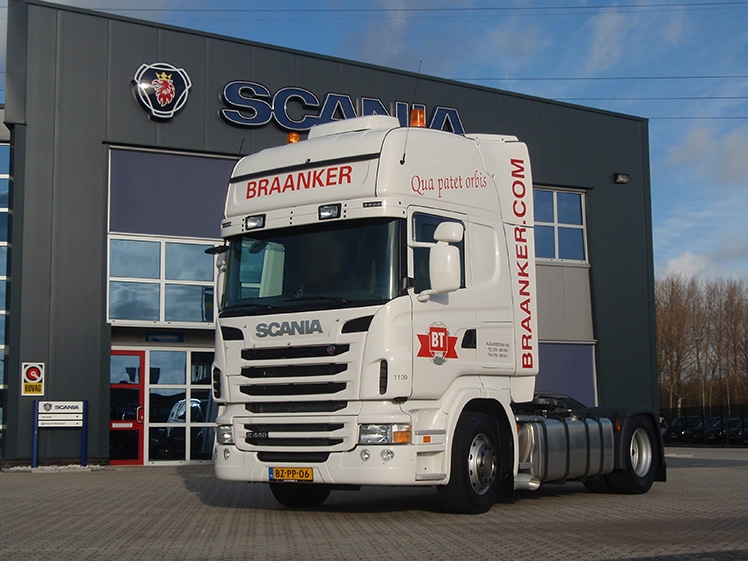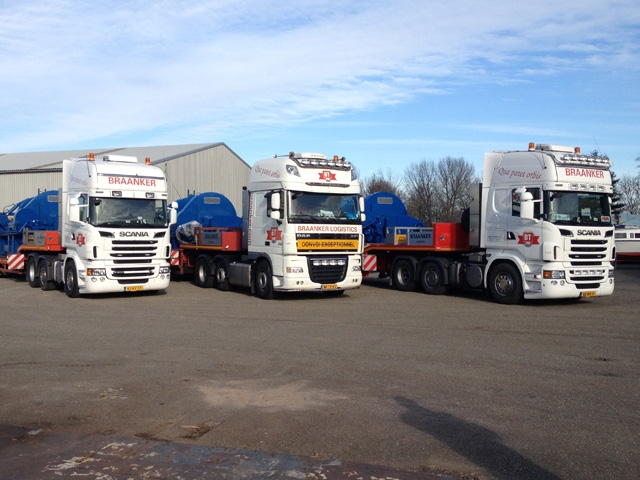 From a series of 2 is delivered: Volvo FH tractor, 540 HP, with Globetrotter XL cab